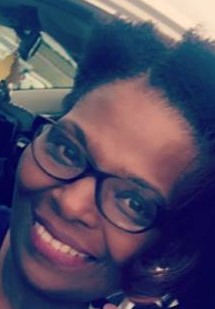 About Me
cHARLOTTE shilo-gOUDEAU
lM, Cpm
Mrs. Charlotte Marie Shilo-Goudeau is a native of Opelousas, LA, but presently resides in North Iberville Parish. She is 1 of 4 African American women in the state of Louisiana to hold the title of Licensed Certified Professional Midwife.
She is an Evidenced Based Birth® Instructor, hand picked and specially trained in evidenced based care. She is equipped to teach the official Savvy Birth Pro workshop (developed by Evidence Based Birth®) and the Evidence Based Birth® Seminar Series in the communities she serves. Mrs. Charlotte is also the founder of "P.Y.O.B.E (Pick Your Own Birthing Experience) with Mama Char's Birthing Services," where her services include, but are not limited to: Midwifery, Montrice, and/or Birth Companion (doula) care. Her services are extended to the women of St. Landry Parish, North Iberville Parish, Pointe Coupee Parish and the surrounding areas.

With caring hands and a caring heart, Mrs. Charlotte uses her "CPM's Preventive Cup of Tea Philosophy" to serve those women who lack the resources needed to ensure a positive and healthy prenatal and perinatal outcome.
Now, you're wondering what her "CPM's Preventative Cup of Tea Philosophy" is?

Her philosophy is to implement training, to provide evidence based education, and to advocate for women living in misrepresented and under served communities. She believes that her "Tea Philosophy" has not only helped to prevent negative health outcomes but has also brought awareness to the disparities and the institutionalized limitations placed on all women of childbearing years, especially minorities. Through her hard work, training and dedication, she will continue to strive in the advancement of Midwifery Care.
In September 2019 Mrs. Goudeau was awarded the Evidence Based Birth® Be the Change Award.
© Copyright MidwifeCharlotte